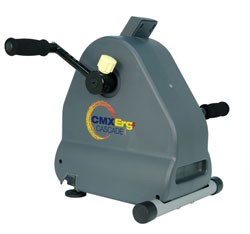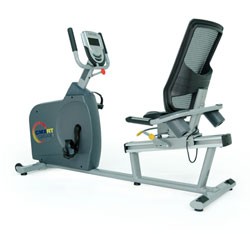 The annual Health+Fitness Business tradeshow was held last month in Las Vegas, NV.  Founded in 1997 the show brings the brands, retailers, media and industry influencers together to see the latest in the fitness industry.
Many dealers from across the USA and Canada stopped by the Cascade booth to see the innovative new fitness products being introduced this Fall. "I was very pleased with the turnout," said CEO John Post. "So many of our dealers are excited about ordering the new CMXRT recumbent bike and CMXErg+ portable ergometer for their stores."
The first new product Cascade introduced was the CMXRT.  It's the first magnetic recumbent bike with the real road feel of a group cycling exercise bike. It has an amazing smooth pedal stroke and comfortable and fully adjustable reclining mesh seat.  It's step through design and fixed gear drive set it apart from other recumbent exercise bikes on the market.
The second new product, The CMXERG+ is in a completely new category for Cascade, Ergometers.  The CMXERG+ Ergometer was spawned from feedback from our customers and dealers over the past year.  It is the perfect solution for Physio and rehab centers.
The CMXERG+ features bidirectional resistance for an effective upper body workout but can be mounted with foot pedals and used as cycling unit.  It's portable design and multi-position cranks allow for ease of use and different conditioning levels.
For more on these new products and the entire Cascade line visit our product page.